---
I was saved March 2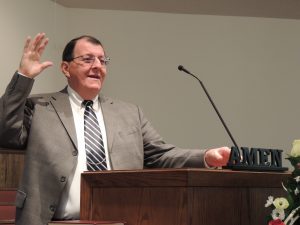 , 1975 after giving the devil and the world my all.  I stand amazed when I think of how the Spirit of God never gave up on me.  Thank the Lord for old time conviction.
It has been my privilege to be the pastor of True Gospel Baptist Church for a total of 30 years.  It has thrilled my heart to see the Lord move in so many wonderful ways.  His Grace has kept us and His Goodness has blessed us beyond measure.
We would be thrilled to have you visit with us anytime you are in our area.
May the Lord bless you richly.
                                                                                                                      Pastor Rick Shoemaker